ActiveLook® partners with Openrunner, iKinesis and Cosmo Connected to open cycling, running or hiking to millions of routes on near-eye display, while keeping athletes safe and sound! Eyewear already integrating the tech is automatically compatible.





MWC – Hall 7 Stand 7E23 – Barcelona, Spain, February 28 to March 3, 2022
Barcelona, Spain - February 28, 2022 - ActiveLook®, the head-up display technology integrated in smartglasses, is pleased to announce two major partnerships that enhance the performance of any athlete and outdoor adventurer, injury-free!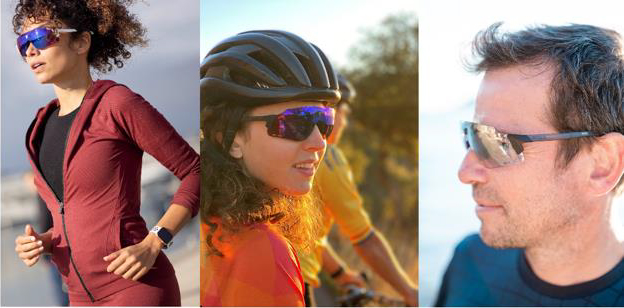 With more than 1M users, the Openrunner app opens athletes to more than 6M tailor-made routes in any environment. Developed by health and sport experts, iKinesis is a wearable device that works as a coach to correct and optimize movement based on the athlete's weaknesses and strengths. Both solutions are now connected to the ActiveLook® unique technology! As the no1 urban eyewear using the ActiveLook® AR technology, Cosmo Vision is also paired with the two solutions to offer new vision of mobility to urbanites. In any environment, athletes get access to their full data, in real time, on the world's superlight AR eyewear with head-up display. Eyes-up athletic practice makes performance better than it's ever been!
A unique AR technology for a complete sports experience.
ActiveLook® is an embedded head-up display technology that fits into sleek, lightweight frames and lenses. A dedicated software & hardware technological platform allows any eyewear and sports manufacturers to easily take a leap into AR technology.
ActiveLook®'s miniaturized and invisible AR technology displays essential performance data without obstructing the field of vision. Specifically, a smart chip integrated into the eyewear projects data to a discrete near-eye display that "melts" into the optics. It gives access in real time to whatever data is monitored by athletes as they train or compete, such as distance covered, elapsed time, their speed, pace, or heartbeat.
essentielles liées aux performances sportives sans gêner le champ de vision. Les lunettes équipées de
la technologie ActiveLook® intègrent une puce intelligente et un écran invisible qui affiche selon
l'activité sportive quel chemin prendre, la vitesse à laquelle l'on va ou encore les pulsations cardiaques
à l'aide d'un écran miniature et fondu dans l'optique qui n'empêche pas de contempler l'horizon grâce
à son intégration discrète.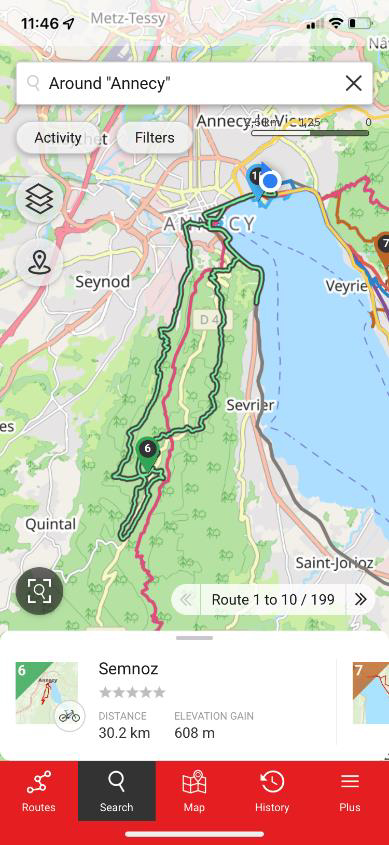 Topographic maps at eye view
Athletes may want to enjoy exploring new scenery in the nature or get the thrill of urban circuits. They may also want or find the route that suits their needs and objectives. The Openrunner app opens them to more than 6M maps for running, hiking or cycling and a community of more than 1M users that can share they own. Thanks to Activelook, their eyes-up athletic practice becomes a reality!
This superlight AR eyewear connects to the Openrunner app to show the wearer routes in real time, with zero obstruction of their view. So, while using the Openrunner app, athletes can also see the routes "hands-free" without ever having to reach to their smartphone.
Less injury, more performance
Up to 50% of runners get injured at least once a year and 94% of runners have been injured once in their lives. So, while focusing on trails and routes, athletes need to get their practice right. This is where iKinesis comes in. This shoe-mounted running coach uses AI and advanced technologies to optimize and correct the movement in real time. This includes pronation, foot strikes, speed, propulsion efficiency and cadence.
Now, during practice, the iKinesis device connects to ActiveLook®'s AR eyewear for a simple visual access to healthier and high-performance data. In real time, athletes get access to corrections and advice to limit injury during practice based on their movement, directly at eye level.
The hands-free coach in AR for a safer and richer experience – even in cities!
By partnering with Openrunner and iKinesis, any eyewear integrating ActiveLook®'s technology turns athletic practice into a totally immersive and renewed experience. The projection in the smart glasses provides athletes with the ideal conditions to enhance training, motivation and performance.
In fact, it is ideal for any type of mobility including urban areas thanks to Cosmo Vision. Integrating the ActiveLook®'s AR technology, Cosmo Vision allows users to display turn-by-turn navigation on the right lens. It adapts to all lighting conditions and works even in inclement weather – protecting its wearer while remaining stylish.
Eric Marcellin-Dibon, founder of ActiveLook®, explains: " With our technology, the head-up display enters a new era: athletic performance and safety. It proves that this technology has become mature! Free of distortion or distractions, the glasses can now offer new services that make sport safer and more fun!".
ActiveLook®: A practical view
ActiveLook® is the perfect complement to outdoor sports and urban mobility - whether they are practiced by professionals or amateurs. So, while riding to work, exploring urban areas, running in the wilderness, riding a forest trail on a mountain bike, riding in a pack, or tackling difficult slopes and tight turns, the data is automatically projected on the near-eye display.
It saves time and allows the athlete to focus on their practice and experience without having to make any additional gesture to access their data. It also makes the journey safer. The experience becomes immersive, as the the Activelook® smartglasses give athletes the perfect means to gain in performance, skill and safety, eyes-up!
A prototype integrating ActiveLook®'s technology and compatible with Openrunner and iKinesis will be on display during MWC in Barcelona, Spain, February 28 to March 3, 2022, at Hall 7 Stand 7E23, with a later release.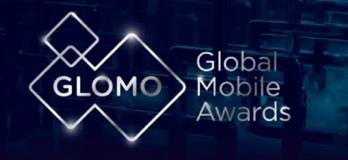 Activelook® is on the shortlist for Glomo Mobile Awards 2022 in the Best Connected Consumer Devices category.
About ActiveLook®
ActiveLook® is the specialist augmented reality division of the French company MICROOLED, which manufactures high-resolution OLED microdisplays with very low energy consumption. ActiveLook® is developing a compact module that can be integrated into eyewear and connected to a smartphone or smartwatch app to manage the data screened on the near-eye display. The system works in conjunction with the ActiveLook app, which is compatible with Garmin and other devices. This solution has already been adopted by sports eyewear manufacturers including Julbo, Engo eyewear, and now Cosmo Connected. https://www.activelook.net/
About Openrunner
The Openrunner application is a real GPS for sports activities that gives athletes access to more than 6 million routes and allows them to create their own, on their smartphone or web platform. Athletes can plan and discover routes for their outdoor activities: hiking, trail, mountain biking, gravel biking, road biking, horse riding… Whether they are looking for a hike, a mountain bike outing with family or friends, ideas for your touring holiday, etc., there is bound to be a route adapted to their level and their desires. They can also draw up your own routes directly on the application. Openrunner is a French company with more than 1 million users worldwide.
About Ikinesis
iKinesis was launched with the mission of developing innovative and intuitive solutions to reduce the risk of injury in sports. The credo is simple: No pain, More gain. Improving the practice of sport by making it safer is the main motivation of the whole team. iKinesis is a simple, innovative, professional-grade wearable solution for healthier and high-performance running. Born from the combination of advanced technology and artificial intelligence, it analyzes and interprets the movement in real-time to guide the athlete, correct their movement and improve their performance. The team includes sport-engineers, biomechanical-engineers, sport-physicians, physical-therapists, podiatrists, and movement specialists. iKinesis was founded by French physiotherapist Vieilledent Frédéric.
About Cosmo Connected
Cosmo Connected is a french start-up founded in 2015 whose mission is to secure all people in mobility (users of bicycles, scooters, motorcycles, and scooters). Cosmo Connected has developed a unique technology, combining hardware and software, which ensures visibility and security for the urban commuter in mobility. Our product ecosystem includes smart lights, augmented visualization systems and a set of connected services accessible from our application.
Our goal is to become the leader in connected safety in urban mobility, and to develop connected products and services to meet everyone's needs.